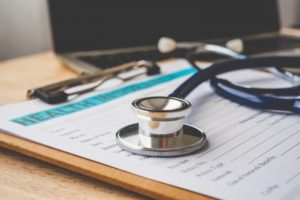 Insurance is a complicated subject to understand, whether you just signed up on your own plan for the first time in your life or you've been individually insured for years. It's because every plan is different, and you don't really know whether or not something's covered until you need the treatment. In addition, just because you may understand medical insurance coverage, doesn't necessarily mean that your dental insurance benefits work the same way. Read on to learn how to understand the difference between these two types of insurance.
Medical vs. Dental Insurance
Medical and dental insurance plans don't operate the same way when it comes to coverage. By being mindful of how your dental insurance benefits work, you'll be able to better utilize your coverage and save your wallet from steep out-of-pocket costs, all while keeping your smile healthy and happy.
The Focus of Medical Insurance is Unexpected Treatment
Medical insurance is more geared towards covering the cost of care when the unexpected happens, like a trip to the emergency room. These visits can be incredibly costly, and insurance helps make them more affordable.
The Focus of Dental Insurance is Preventive Care
Unlike medical insurance, dental insurance coverage aims to protect patients from ever developing painful, serious oral health problems by covering 100 percent of the cost of preventive care, like checkups and cleanings. While every dental insurance plan varies, most of them focus on making good, lifelong oral health easy and affordable .
Understanding Dental Insurance Coverage
It's important to understand that every dental insurance plan differs, and to find out if your specific plan covers a treatment, you'll need to contact them directly on the number listed on the back of your insurance card. In many cases, companies determine benefits using a 100-80-50 structure, which just means that they cover 100 percent of preventive care, 80 percent of basic treatments, and 50 percent of more serious procedures. By choosing a dentist who is in-network with your insurance plan, you'll be able to save even more, because they've negotiated discounted rates and fees with your provider.
Insurance can be complicated, and it's ultimately a huge reason why so many people feel stressed about getting dental treatments or medical care. When you're aware of how your benefits work, you can save yourself from spending more than necessary by maximizing your coverage.
About the Author
Dr. Robert Whitmore has been providing excellent dental care for over 35 years. He's dedicated to providing high-quality dentistry that is affordable and accessible, which is why he's proud to be in-network with several major insurance companies, like Cigna, Aetna, and Delta Dental. For questions or to find out whether Dr. Whitmore is in-network with your insurance company, visit his website or call 817-468-1212.