Restorative Dentistry – Arlington, TX
Restoring The Health &
Appearance Of Damaged Teeth
Whether a tooth is damaged or decayed, it's vital to get it repaired in order to protect it from becoming infected. That's why we offer restorative treatments such as tooth-colored fillings and dental crowns. Using customizable, natural-looking materials, not only are we able to treat these problems without highlighting them, but through advanced restorative dentistry in Arlingotn, TX we're also able to preserve your natural tooth and prevent additional damage from occurring down the road.
Why Choose Robert A. Whitmore, DDS
for Restorative Dentistry?
Long-Lasting Protection
For Damaged Teeth
Dentist With
Decades of Experience
Made From
Natural-Looking Materials
Tooth-Colored Fillings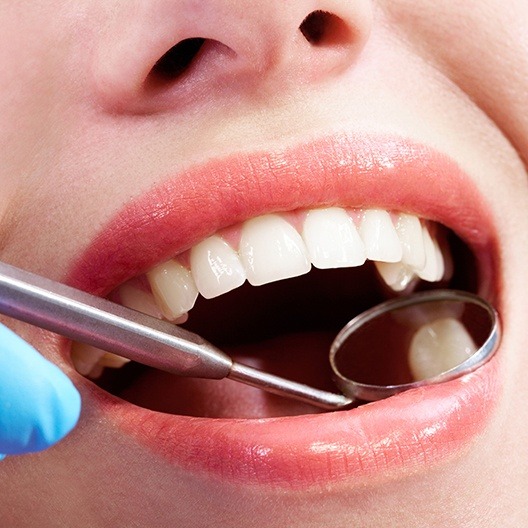 Cavities are one of the most common oral health problems among Americans. In the past, treating one meant placing a bulky metal filling to stop the spread of the decay. These stuck out like sore thumbs and caused other issues, such as sensitivity and tooth discoloration. Now, we utilize tooth-colored composite resin that is biocompatible. After it's placed in the tooth, we'll cure it with a special light, which will cause the resin to chemically bond with your enamel and provide long-lasting protection.
Dental Crowns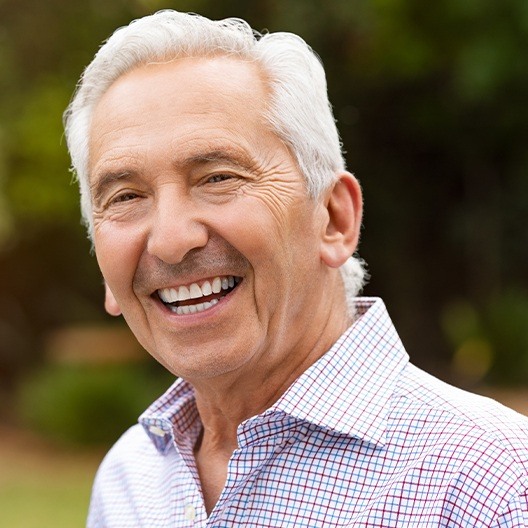 Even if you're diligent about brushing and flossing every day, accidents happen that can cause your tooth to become broken or damaged. In these cases, we offer customized dental crowns that are built to fit over the visible portion of your tooth to provide it with protection and support. Many patients opt to have their crowns crafted from durable porcelain or ceramic because they can be customized to seamlessly blend in with the rest of your natural pearly whites.