Tooth-Colored Fillings – Arlington, TX
Seamlessly Repair Dental Cavities
According to one estimate, more than 90% of adults have had at least one cavity in their lifetime. Fortunately, this common problem is usually easy to address with tooth-colored fillings. We use this quick and effective treatment to seamlessly repair dental cavities for Arlington patients. If you suspect that you have small spots of decay, we are ready to help you get your oral health back on track. Get in touch with us today to book your restorative dentistry consultation.
Why Choose Robert A. Whitmore DDS for Tooth-Colored Fillings?
Highly Experienced Dentist
Comfortable & Efficient Treatment
Stop Dental Decay from Worsening
What Are Tooth-Colored Fillings?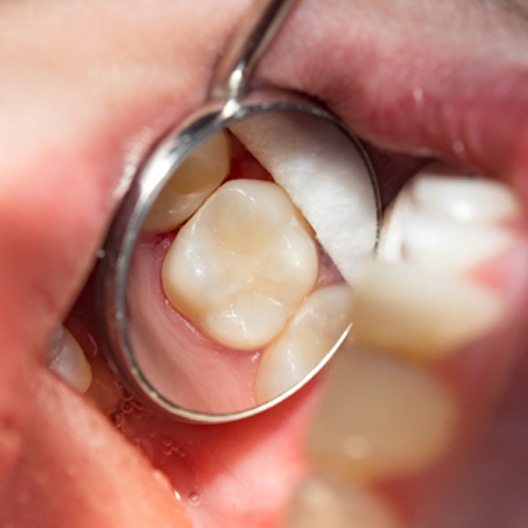 In the past, dentists always used a material known as silver amalgam to repair cavities. It was moderately effective, but it had some major drawbacks. For example, it had a dark color that stood out against white tooth enamel. It also contained large amounts of mercury.
Today, most dentists have abandoned amalgam in favor of tooth-colored fillings, which are composed out of a biocompatible composite resin. The resin is metal-free and can bond with your natural dentition, making it a great material for filling in cavities and stopping decay from spreading. The resin can even be shade-matched to blend in flawlessly with the surrounding enamel.
The Process of Getting a Tooth-Colored Filling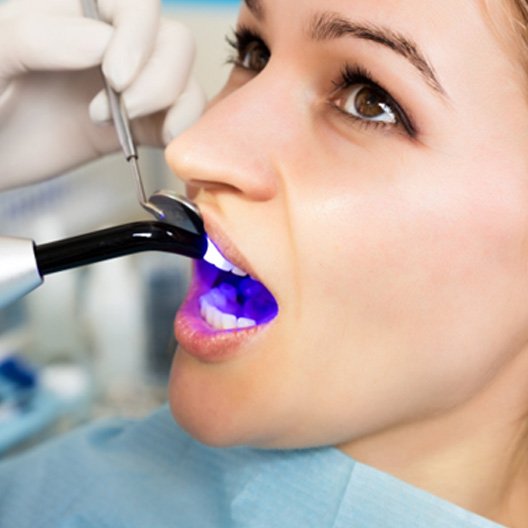 The process of getting a tooth-colored filling is pretty straightforward. First, we may administer local anesthesia to numb the area (depending on the depth of the cavity, local anesthesia is not always necessary). Then, we use special instruments to remove decayed tissue from within the cavity. Next, we insert the resin and harden it with a special curing light. To finish, we adjust the shape of the filling and polish it so that it looks and feels as natural as possible.
The entire process can be completed in a single appointment and usually takes less than one hour.
The Benefits of Tooth-Colored Fillings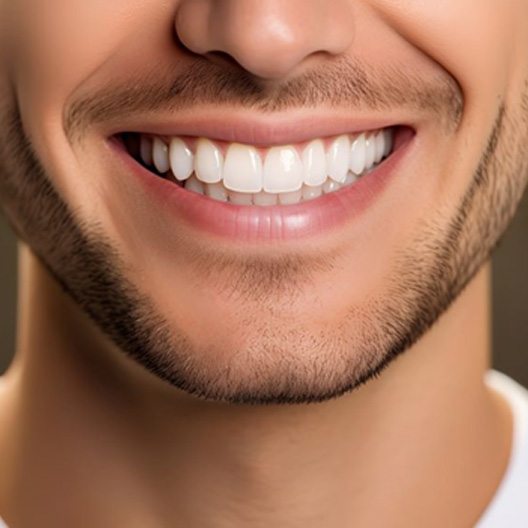 Some of the most noteworthy benefits of tooth-colored fillings include:
They blend in beautifully with the surrounding dentition . No one may even notice that you have a filling!
They are metal - These fillings contain no metal and no mercury, making them ideal for patients who have metal allergies or sensitivities.
They bond with the surrounding dental structure . This creates a tight seal that prevents leakage.
They require minimal preparation . Preparing a tooth to receive a tooth-colored filling requires the removal of less tissue than the process for placing an amalgam filling.
They last for years . Your filling could last for several years if you have good oral hygiene habits and regularly visit your dentist.
They cause minimal sensitivity . Composite resin does not conduct temperatures like metals, so you are less likely to experience dental sensitivity in your treated tooth.