Tooth Extractions – Arlington, TX
Building a Healthier Foundation
For Your Smile
Tooth extractions are a necessary treatment in a variety of situations in order to preserve your oral health and protect your natural surrounding teeth. Although it sounds like a daunting procedure, our team will walk you through the process, and can even provide you with tooth replacement solutions, such as dental implants, to help restore your smile. To learn more about tooth extractions in Arlington, TX, don't hesitate to contact our team to schedule a consultation.
Why Choose Robert A. Whitmore, DDS
for Tooth Extractions?
Nitrous Dental Oxide
Sedation Available
Customized Tooth
Replacement Solutions
In-Office Wisdom
Tooth Extractions
Why Do You Need a Tooth Extraction?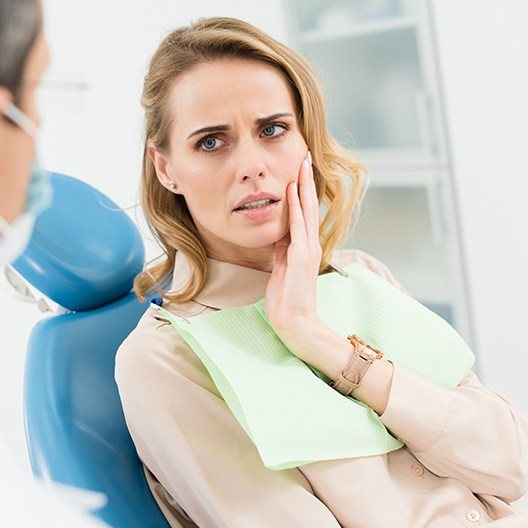 We'll always attempt to preserve your natural teeth whenever we can, because we understand there's no substitution for them. However, certain situations may warrant the removal of one or multiple teeth, including some of the following:
There's not enough room in your mouth for your wisdom teeth to safely grow in.
Your tooth is decayed, and a filling can't treat it.
There isn't enough room in your mouth to undergo orthodontic treatment.
You have loose teeth as a result of gum disease.