Replace Missing Teeth – Arlington, TX
High-Quality & Customized
Replacement Teeth
Whether you're missing one or all of your teeth, in order to maintain good oral health, it's important to get them replaced. Dr. Whitmore is a member of the American Academy of Implant Dentistry and stays up-to-date with the latest advancements in dentistry to provide patients with high-quality solutions to replace missing teeth in Arlington, TX. Each of our restorative treatments is customized to match your unique needs, improving your overall quality of life and restoring your confidence in your smile.
Why Choose Robert A. Whitmore, DDS
to Replace Missing Teeth?
In-Office Dental Implant
Restorations
Customized & Natural-Looking
Dental Restorations
Advanced CT/Cone
Beam Scanner
Dental Bridges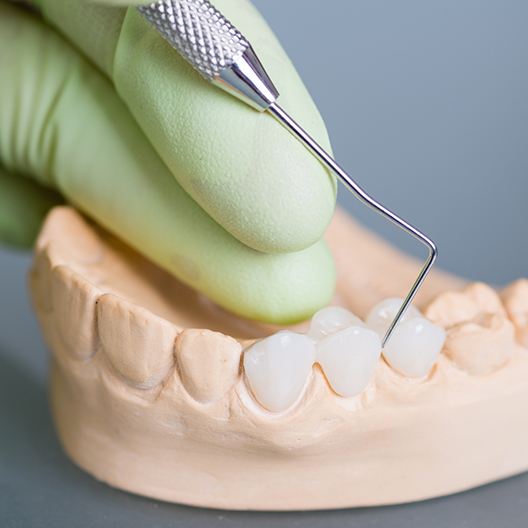 If you're missing several consecutive teeth, a dental bridge can literally act to bridge the gap in your arch and help you regain full function of your smile. On either side of the restoration, dental crowns help anchor it in place to your natural teeth. Between the crowns are free-standing artificial teeth called pontics. When you replace consecutive missing teeth with a bridge, you can prevent the surrounding teeth from shifting out of place to fill the area, resulting in misalignment.
Learn More About Dental Bridges
Dentures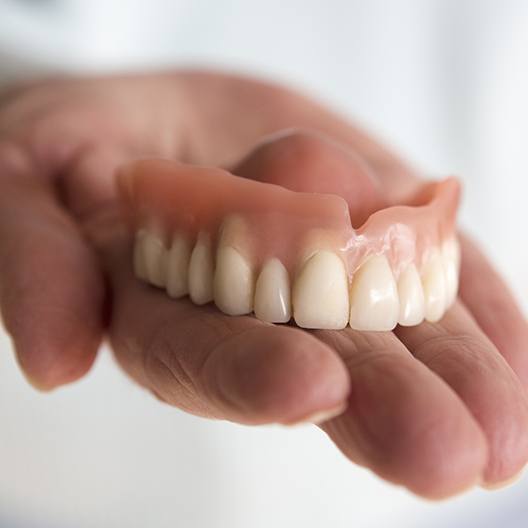 It's estimated that over 50 million people in the nation are missing teeth. If you're suffering from the effects of missing several or all of your natural teeth, you're not alone, and we have a cost-effective and high-quality solution. Dr. Whitmore offers customized full and partial dentures to replace missing teeth and improve your quality of life by enhancing your ability to chew food and speak. Each of these restorations is crafted from acrylic and ceramic, providing a natural-looking and durable solution.
Dental Implants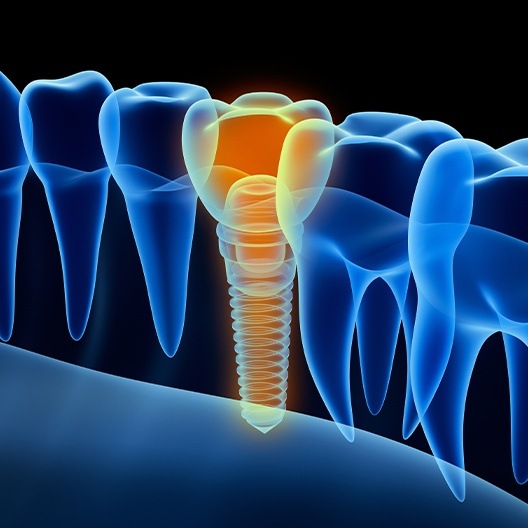 For patients who are looking for a more unwavering and stable tooth replacement treatment, Dr. Whitmore also offers implant-retained restorations. By placing a titanium dental implant below the gums, our team is able to replace the entire structure of your missing tooth, including the root, offering a variety of unique and priceless benefits. The restorations are then secured to the implants, eliminating shifting, slipping, or the need to alter your natural teeth in order to place the artificial ones.