Oral Cancer Screening – Arlington, TX
Straightforward & Thorough Early Detection
Oral cancer is one of the most prevalent health issues out there. To prevent premature deaths and improve your chances of survival, the best thing is to seek early detection appointments. By getting preventive care, you can significantly boost your survival rate for oral cancer to 85%-90%. Dr. Robert A. Whitmore understands the importance of preserving both your smile and overall health through diligent dental care. That's why we're proud to offer oral cancer screenings in Arlington, that way you can spend less time worrying about your risks and more on enjoying healthy pearly whites! Read on or give us a call to learn more.
Why Choose Robert A. Whitmore for Oral Cancer Screenings?
Utilizes State-of-the-Art Dental Technology
Professional Dentist with Over Three Decades of Experience
Expert, Dedicated, & Caring Dental Team
Signs & Symptoms of Oral Cancer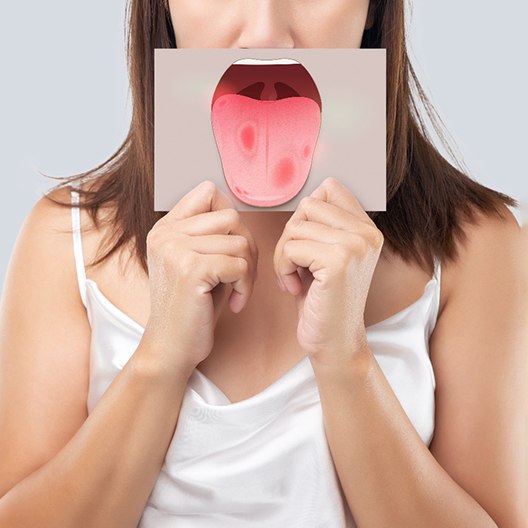 Since oral cancer is a major health problem, it's important to be aware of the common developmental indications. The best way to know for sure if you're at risk of this condition is by visiting your dentist, as they can provide a thorough dental checkup and check for specific areas of concern. In between visits, however, make sure to look out for the following signs and symptoms:
A new bump or lump on your gums, tongue, and/or mouth
Difficulty swallowing or chewing
A persistent or chronic sore throat
Sores or lesions that don't go away within 10 days (typically painful)
A sensation of something always stuck in your throat
What Can I Expect From an Oral Cancer Screening?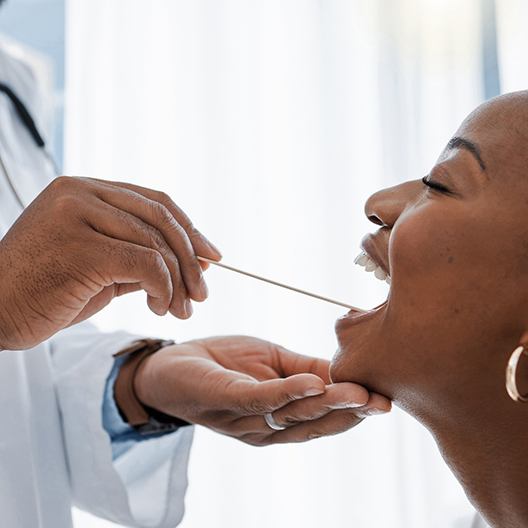 Your oral cancer screening will typically be quick and simple. In fact, you may have undergone this early detection process without even noticing it. While visiting Dr. Whitmore for your checkup and cleaning, he and one of our hygienists will visually inspect your mouth. This will involve assessing your lips, the top and bottom side of your tongue, and the back of your throat. Furthermore, they might gently palpate under your jaw and neck to look out for any lumps or tenderness.
Should we detect anything unusual, Dr. Whitmore may diagnose it as something non-serious (like a lump of fatty tissue or cold sore), request that you come back in a couple of weeks for another evaluation, or recommend you to a specialist for an in-depth assessment. Just remember, while finding anything strange isn't always a sign of oral cancer, you should still consider getting it checked out to be safe.
What Will My Dentist Look For During a Screening?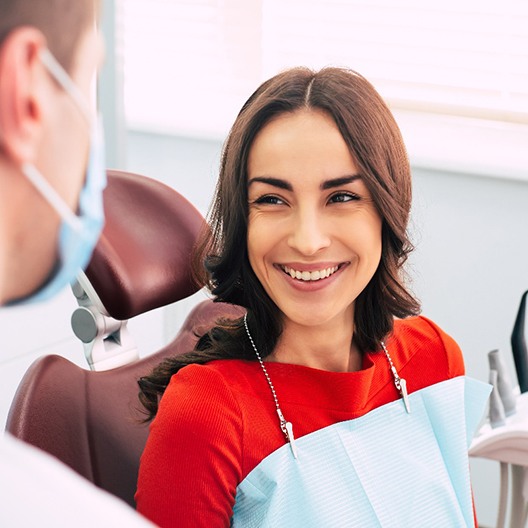 Dr. Whitmore has well over three decades of experience, so he's aware of the usual symptoms of good oral health and what may require attention. Throughout your screening, he'll check for bumps or swollen spots, red or white patches, asymmetries, ulcerations, or even thick, callous-like tissue.
We will also go through your medical history and discuss any risk factors you might have, including:
Age
Excessive alcohol or tobacco use
Weak immune system
Regular sunburns
HPV
To avoid any future complications or significantly lower your risks, be sure to schedule visits with our team for an oral cancer screening. We'll do this during every checkup, increasing your chances of maintaining a healthier smile and body in the long run.