Emergency Dentist — Arlington, TX
Fast, Pain-Relieving Dentistry Right When You Need It
Dental emergencies always happen at some of the most stressful moments, which makes it hard to think clearly and prevent further damage to your smile. If you find yourself in the midst of an urgent oral health situation, don't hesitate to contact our dental office as soon as possible. Our team leaves time in our appointment schedule in order to accommodate same-day emergency dentistry for Arlington, TX dental patients who are in pain. Plus, we'll provide you with over-the-phone first-aid guidance until you're able to get to our dental office. For fast, pain-relieving dentistry right when you need it most, don't hesitate to give our Arlington emergency dental office a call!
Why Choose Dr. Robert A. Whitmore for Emergency Dental Care?
Calming Nitrous Oxide Sedation Available for Optimal Comfort
Same-Day or Next-Day Emergency Treatment
Advanced Dental Technology for Fast, Precise Diagnosis
What to Do in a Dental Emergency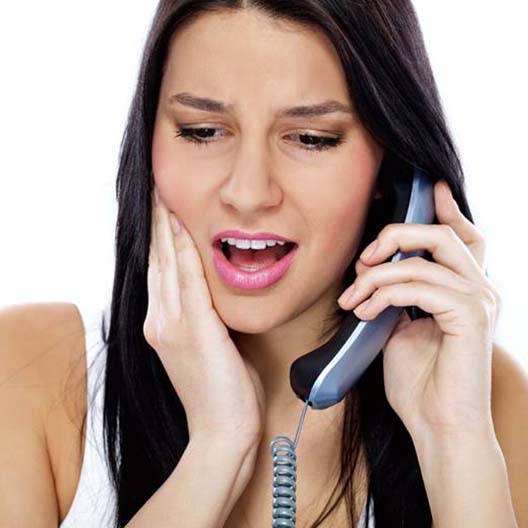 Step 1: Call Us As Soon As You Can. The best first step to take during a dental emergency is to call our dental office so we can provide you with sound, professional advice and schedule an appointment for you as soon as possible. We strive to accommodate our patients in pain the same day so you won't have to sit in discomfort.
Step 2: See Dr. Whitmore for an Emergency Exam. As soon as you arrive, Dr. Whitmore will see you for an examination. He'll take a look at your mouth, taking any X-rays and using our advanced intraoral camera as necessary. As he examines, he'll also work on relieving any serious pain you may be in.
Step 3: Review Your Treatment Options & Make a Plan. Whitmore will then review his findings with you and fully explain all your treatment options. We'll help you review factors like the estimated cost and length of each service and together, we'll work with you to make a treatment plan that's best for your wallet and your oral health.
Step 4: Get the Fast, Pain-Relieving Dentistry You Need. Our experienced team will be ready to begin whatever treatment you need as soon as a plan has been made, whether you need a filling, root canal therapy, or something else entirely. We also offer calming nitrous oxide sedation, which can help patients who are feeling anxious or uncomfortable sit back and relax while we work on your smile.
The Most Common Dental Emergencies
Sometimes it's easy to tell when you need to visit an emergency dentist, like if your tooth has been broken or knocked out. However, not all dental emergencies are so easy to identify. Some emergencies happen suddenly, while others develop gradually over time, like serious toothaches. Some dental emergencies require immediate attention in order to save your tooth or prevent health complications, while others can wait a day or so to be treated. That's why we encourage you to give us a call no matter what kind of situation you're facing. We'll help you determine how urgent your situation is and instruct you on how to best handle your symptoms until you can reach us.
Understanding the Cost of Dental Emergencies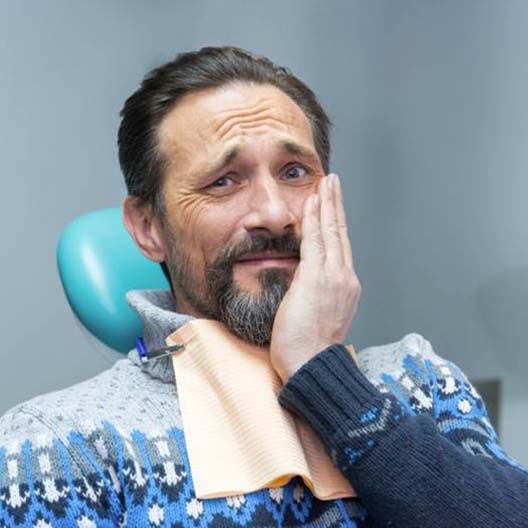 There isn't a set cost for treating dental emergencies because it depends on what type of service you require. For example, replacing a dental filling would likely be less than treating an infected tooth with root canal therapy. The only way our team is able to determine the cost of your dental emergency is by examining your mouth first. Before we start any procedures, we'll discuss all your options with you and make sure that you're aware of all of every detail moving forward.
How to Prevent Dental Emergencies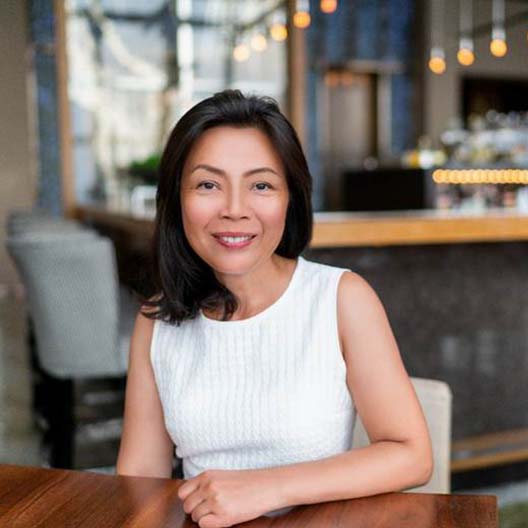 Although dental emergencies aren't completely avoidable, there are a variety of ways that you can reduce your risk of experiencing one. Here are some tips to keep you from needing an unexpected visit with your emergency dentist in Arlington:
Wear a protective mouthguard whenever you're playing sports.
Stick to your daily oral hygiene routine.
Visit our dental office every six months for a checkup and cleaning.
Maintain a nutritious diet.
Whenever you experience any out-of-the-ordinary symptoms, come in for a checkup.