Dental Bridges – Arlington, TX
Get Several New Teeth at Once
Losing a single tooth is often bad enough on its own. After all, the resulting smile gap looks unpleasant and triggers various dental problems. That being said, missing several teeth can put you in an even harder situation! Still, there's an excellent solution for that latter problem: dental bridges. These restorations from Dr. Whitmore can fill your smile gap(s) quite well. If you'd like to learn more about them, continue reading below or book a visit to our office.
What is a Dental Bridge?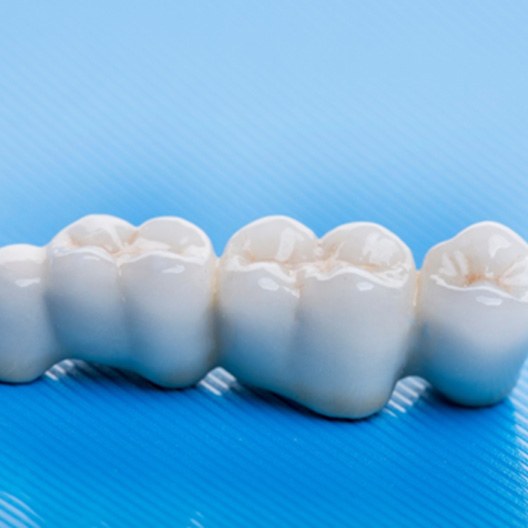 A dental bridge is a special kind of fixed dental appliance. Generally, it consists of crowns or other materials fused to the sides of a replacement tooth. The item's function is to replace several teeth at once.
Given a bridge's features, the best treatment candidates have the following:
One or more adjacent teeth that are missing
Healthy tooth and bone structure that can support a bridge
A commitment to oral hygiene that ensures future bridge stability
The Types of Dental Bridges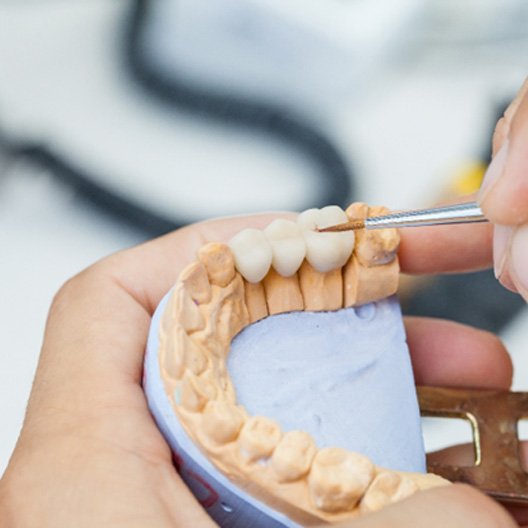 Before receiving a dental bridge, you'll first consult with Dr. Whitmore. This consultation lets him assess your oral health, learn your smile goals, and review your dental history. Based on its findings, he can then determine whether a bridge treatment would meet your needs.
If our team approves, the consultation will also confirm the type of bridge best for you. More specifically, we'll suggest one of the options below:
Traditional Dental Bridge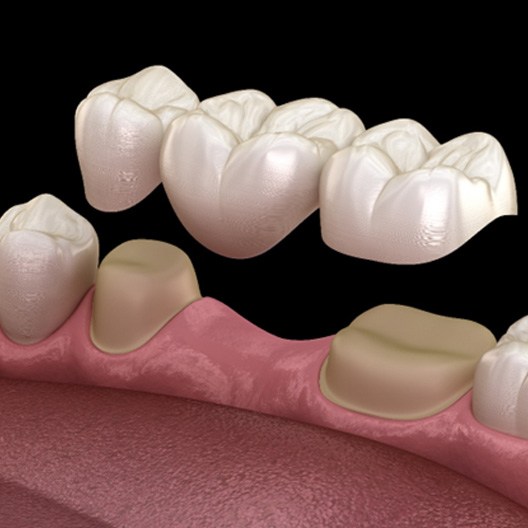 The better-known of the two kinds, a traditional bridge is an artificial tooth affixed to dental crowns. It thus clasps onto surrounding teeth to secure itself and stay steady
Since it depends on nearby chompers, a standard bridge is best for small smile gaps. However, you should note that placing it will remove bits of your tooth enamel.
Implant Bridge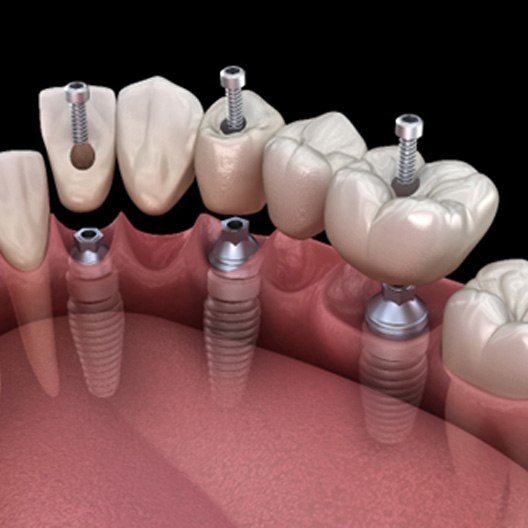 Unlike the traditional model, an implant bridge uses dental implants – prosthetic teeth that fuse with your jawbone. Consequently, it doesn't rely on your other pearly whites for security.
Implant bridges have unique perks not found in standard ones. For example, placing them doesn't involve any removal of your enamel. Furthermore, they restore a greater amount of your bite force.
The Benefits of Getting a Dental Bridge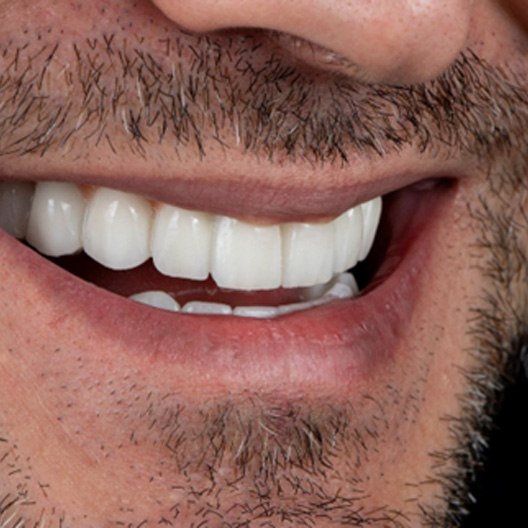 When you get a dental bridge, you'll receive several worthwhile benefits. The most common of these are:
A Full, Beautiful Smile: Thanks to its high-grade acrylic, a dental bridge blends seamlessly with the rest of your smile. Plus, it keeps your other teeth from tilting, ensuring your full grin is nice and straight!
Greater Confidence: When you have gaps between teeth, feeling anxious and insecure is easy. Thankfully, a dental bridge effectively fills those spaces with gleaming pearly whites. You're thus more likely to feel confident after treatment.
Easier Eating & Speaking:Since they act as substitute teeth, bridges help patients eat meals and speak clearly. Implant types, especially, restore much of your bite force and let you enjoy tougher foods.
As you can see, dental bridges are a great way to repair your grin. So, schedule your consultation with our office today!