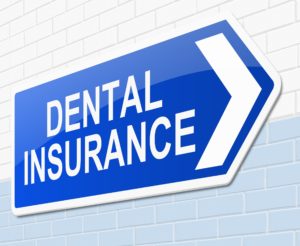 More Americans than ever have private dental coverage, allowing them to see their dentist for affordable rates. Although over 164 million Americans have dental insurance, 42% of adults don't see their dentist as often as they should. The American Dental Association recommends everyone schedules an appointment at least twice a year; however, many people skip routine visits because they fear a large bill. There isn't any reason to worry. You can get the services you need without breaking the bank.
Understanding Your Dental Coverage
Dental insurance focuses on prevention because research shows it lowers long-term oral health expenses. In fact, every $1 spent on prevention can save you as much as $50 on restorative fees. In addition to cleanings and checkups, your policy also offers several other cost-savings advantages. Unfortunately, less than 3% of people use all their annual benefits.
It isn't any secret dental policies can be confusing, but don't let that stand in your way of a healthy smile. Here's how you can use your policy to reach your oral health goals without draining your wallet:
Preventive Services
Every policy differs, but most plans offer 100% coverage for preventive care because it lowers long-term dental costs. You can get the cleanings, checkups, X-rays, and other treatments you need for little to no expense at all. Most insurance companies cover preventive services 100%, so your dentist can monitor your smile to keep your teeth and gums healthy.
Minor Restorative Services
Even with a proactive approach to your oral hygiene, issues can still arise. They don't need to go untreated. Routine visits allow your dentist to detect concerning areas while they are still small, like tooth decay. The problem can be treated quickly without an invasive procedure, such as a filling. Your dental insurance can pay as much as 80% of the cost of minor restorative treatments.
Major Restorative Services
After meeting your deductible, you'll have access to a yearly limit to help offset the cost of common restorative treatments, like tooth extractions or dentures. Your insurance policy can pay as much as 50% of the expense to rehabilitate your smile without any added financial burden.
Invest in a Healthy Smile
Your dental insurance can help you maintain a healthy smile for minimal out-of-pocket expense. Your dental team will work on your behalf with your insurance carrier to file the necessary claim forms to lower the amount you need to pay. They will explain how your benefits are being used and if you owe a remaining balance.
If there's any out-of-pocket cost, your dentist will help you find the solutions you need to keep your care affordable. You can invest in lasting oral health using an option that fits your budget.
About Dr. Robert A. Whitmore
Dr. Whitmore has over 35 years of experience in dentistry. He earned his dental doctorate at the Baylor School of Dentistry. He regularly continues his training to provide advanced services using the latest innovations. He focuses on prevention to create lasting oral health. Contact our office today to schedule your next cleaning and checkup.